The most wonderful time of the year is also one of the most wonderful for enjoying shortbread, especially with those you love. In fact, shortbread was originally made and reserved for special occasions such as family gatherings at Christmastime. It is in that spirit that our new festive range was created, with something for everyone to delight in.
Perfect for gift giving, sharing at gatherings, and spoiling yourself with a delicious treat, our new festive range of products is here to make new, lasting holiday memories.

Our New Look for the Holidays

We think you'll love the new Walker's festive lineup! The new festive range of products come with a light, bright illustrative design style; a look that could only be Walker's.Some highlights of the new designs to look for:
Tartan edging and white background
This year's festive packaging features the red tartan that Walker's is known for, but it also uses a white background to evoke the feeling of being in a winter wonderland.
"W" (for Walker's) snowflakes
Every snowflake is special, but the tartan "W" snowflakes that we've designed for our festive lineup are truly unique, adding a stronger sense of holiday joy to every box.
Whimsical illustrative elements
For an extra dash of delight, some of our festive lineup's products have fun illustrative embellishments that are drawn in Walker's unique art style, such as the adorable scarf and top hat that have been added onto the gingerbread man below!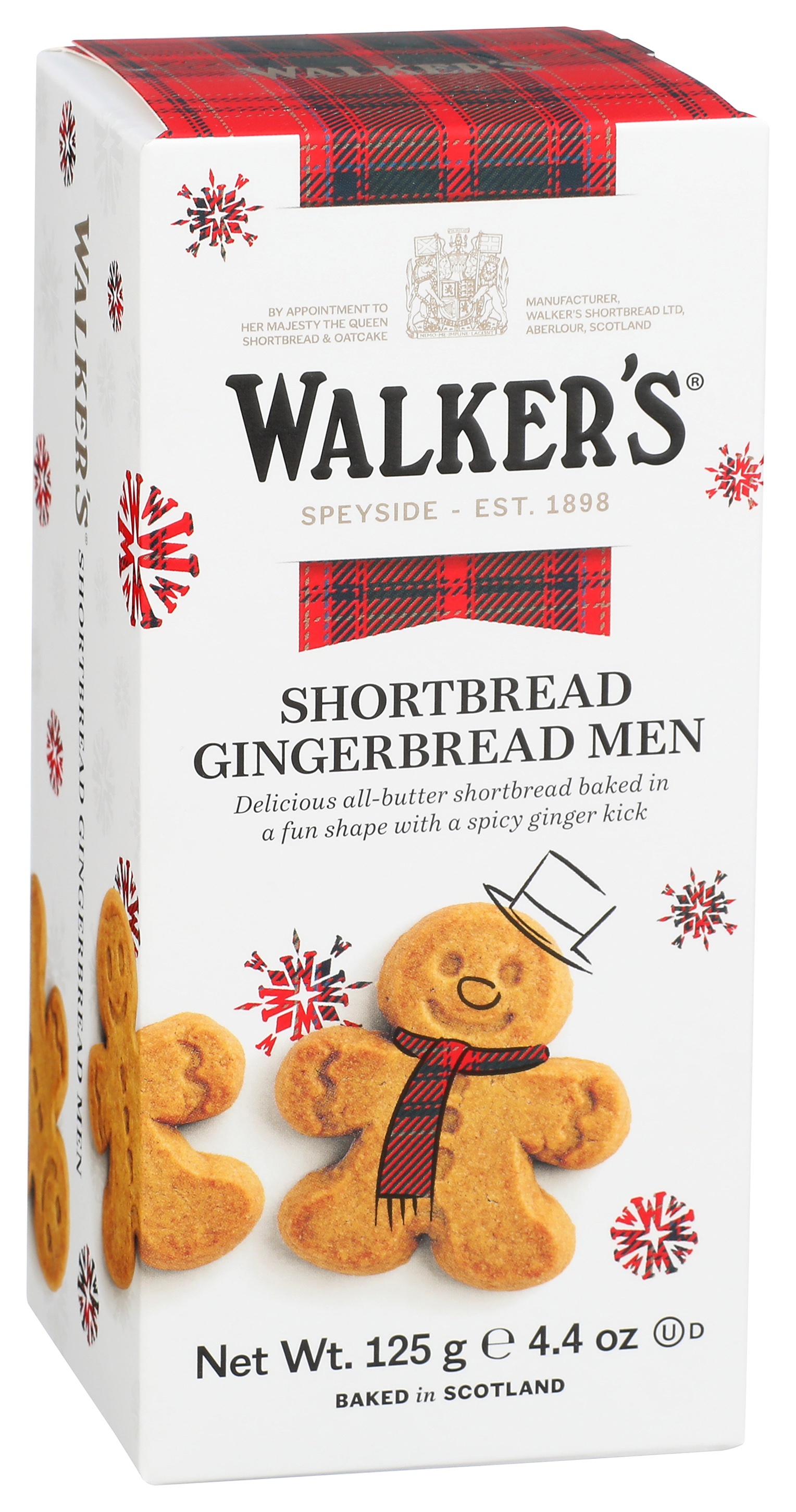 When you see these beautiful festive visuals displayed on the packaging of this year's festive lineup, it's hard not to get into the holiday spirit.
Holiday Product Highlights
Walker's 2023 Limited Edition Advent Calendar - Makes the Perfect Gift!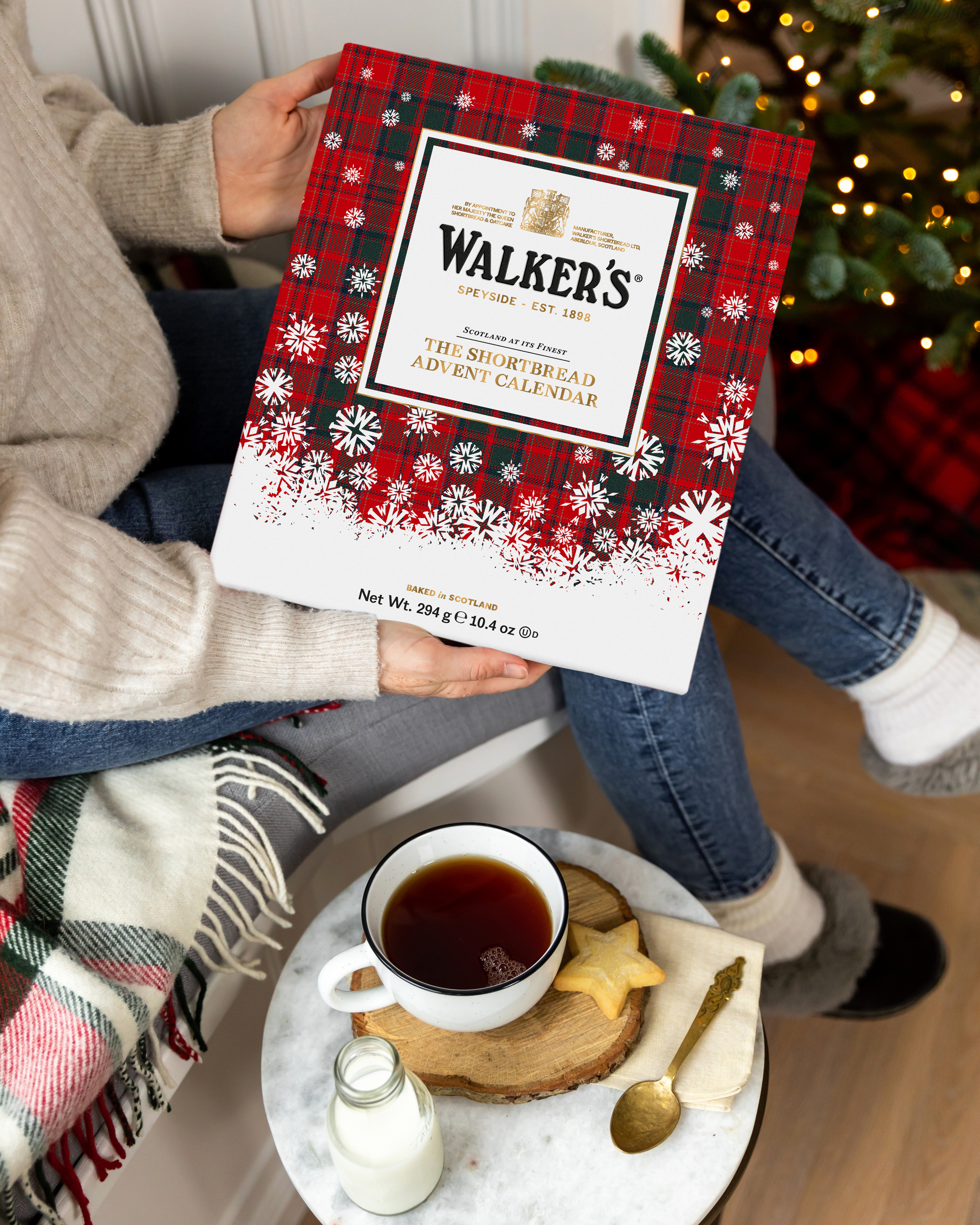 Filled with 6 varieties of our all-butter shortbread, Walker's 2023 Limited Edition Advent Calendar makes counting down to Christmas incredibly delicious. This year's calendar also delights with a beautiful design featuring a whimsical look at Walker's home village of Aberlour during the holidays. Order early as quantities are limited.
Walker's Festive Shapes Shortbread - Wonderful for Entertaining & Cookie Decorating!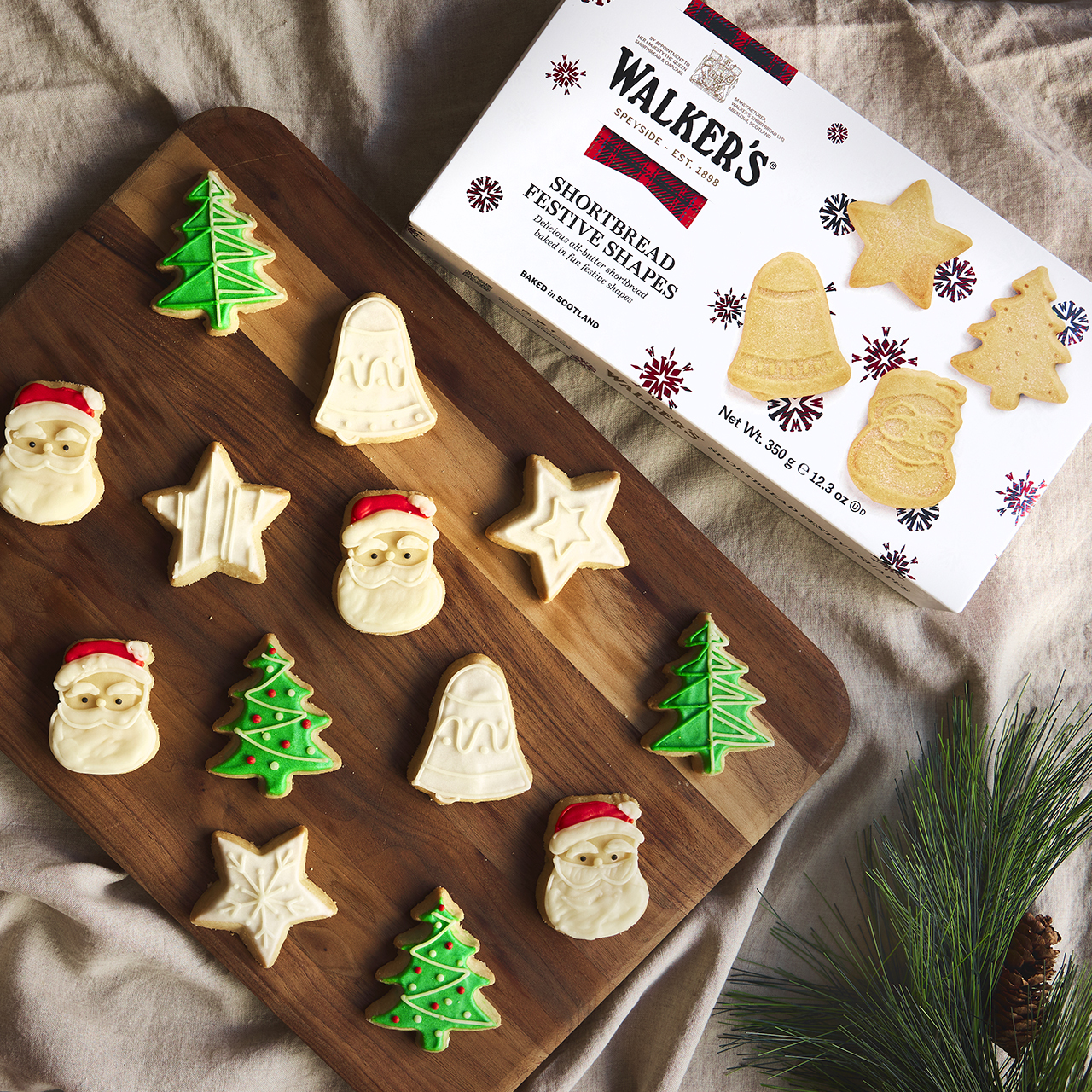 The Walker's delicious taste you know and love, in adorable festive shapes. Walker's Shortbread Festive Shapes are here to add joy to your holiday season. Perfect for holiday cookie decorating with a timeless taste that's always a hit at holiday gatherings.
NEW Walker's Select Festive Range - Special Holiday Varieties!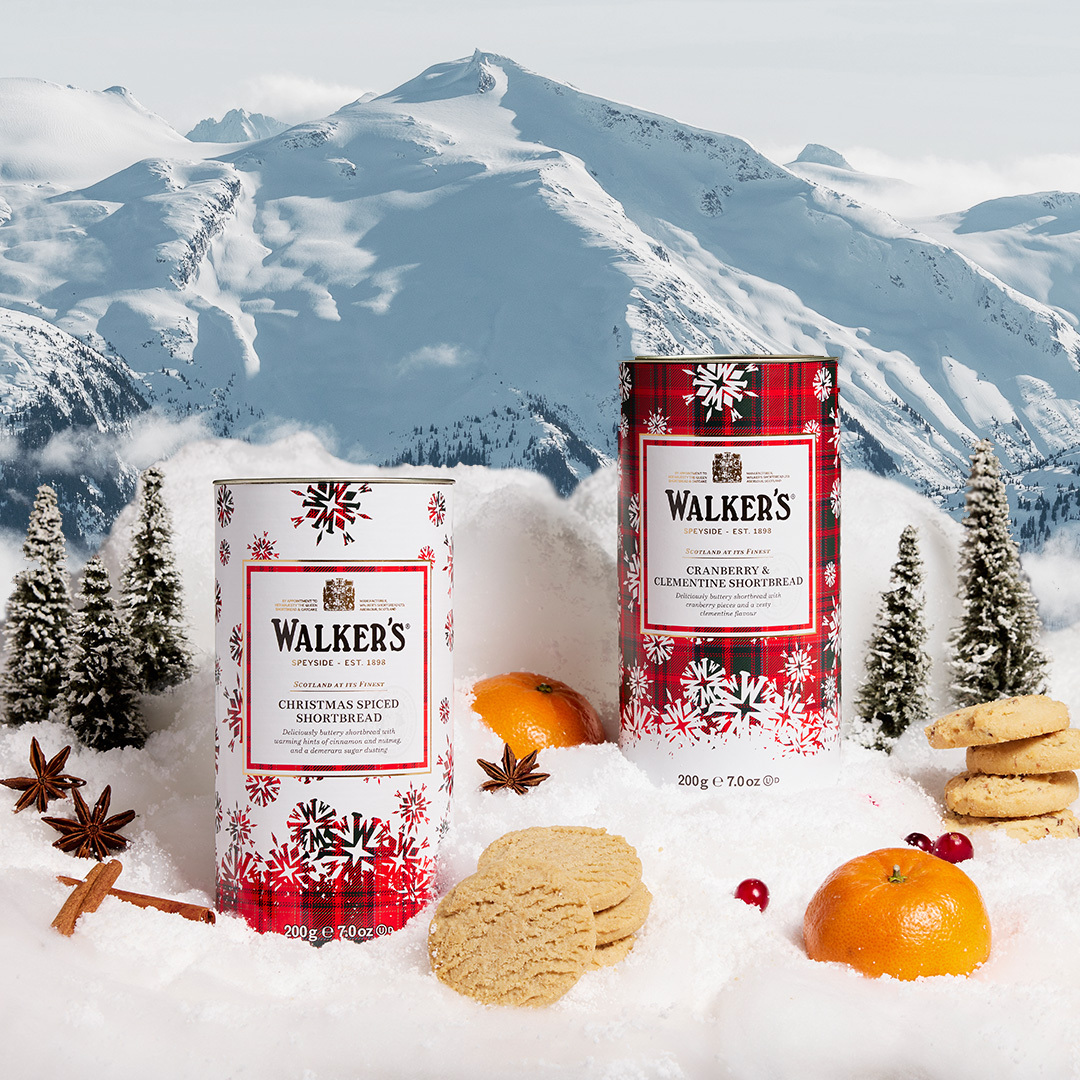 Brand new this year, our Select Festive Range is a premium collection of holiday shortbread in beautiful packaging. Featuring our beloved all-butter shortbread with unique, holiday-only ingredients in our Cranberry & Clementine Shortbread, andChristmas Spiced Shortbread, Walker's Select Festive Range makes a perfect hostess gift or addition to your holiday spread.
Share, connect and indulge this holiday season with Walker's Festive all-butter Shortbread, the perfect gift for your nearest and dearest or addition to any celebration. From our family to yours.