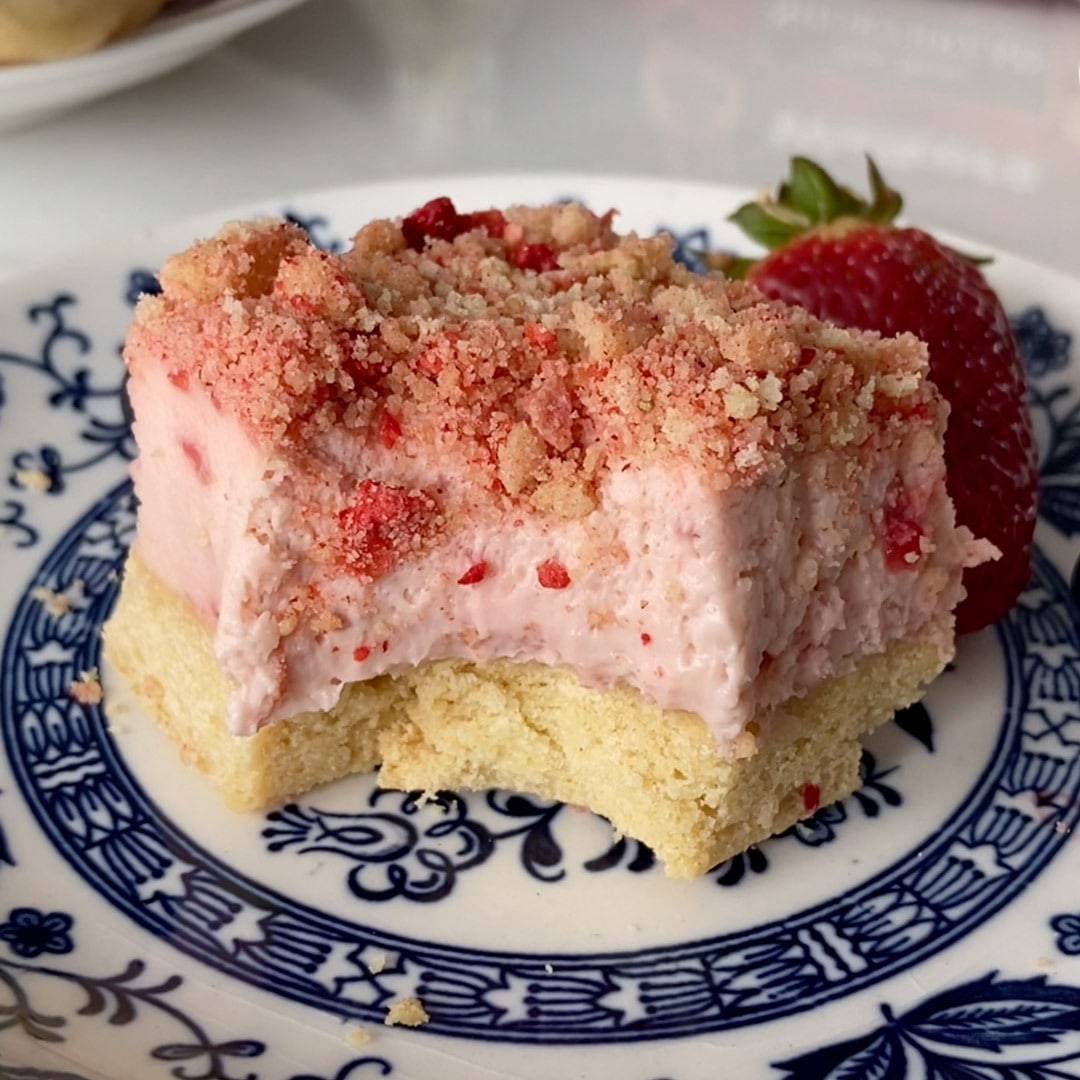 Walker's presents the perfect recipe for any Spring tea party or gathering! Baking & Recipe Influencer/Blogger, Bernice Baran created this easy to make Strawberry Shortcake Bar recipe that is full of flavor. In partnership with @baranbakery.
1 1/2 boxes of Walker's Shortbread Fingers
8oz (1 brick) cream cheese, room temperature
1/4 cup (50g) granulated sugar
1 oz freeze dried strawberries, ground
3/4 cup (6oz) heavy whipping cream
1/4 oz freeze dried strawberries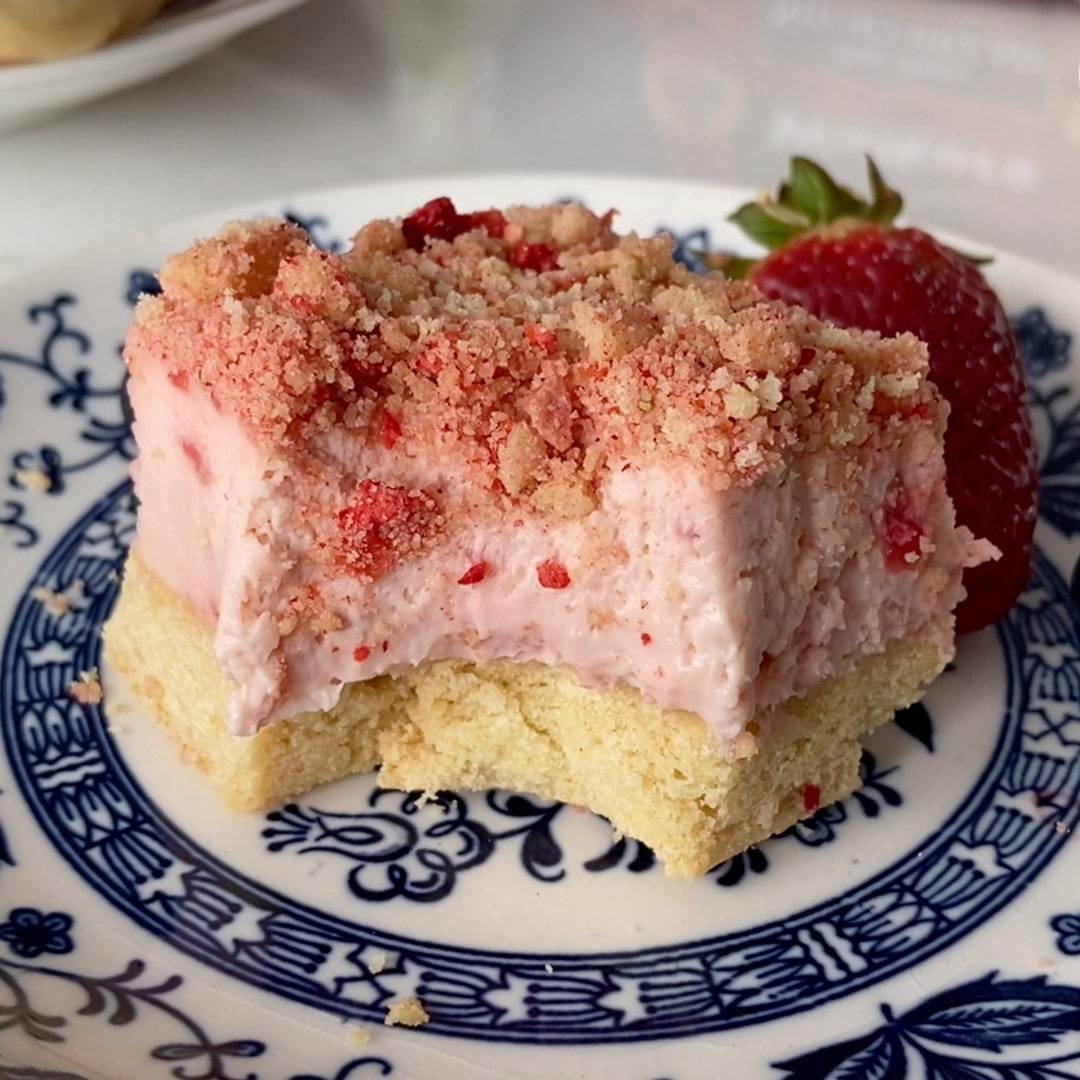 Place 11-12 Walker's Shortbread on the bottom of a lined loaf pan in a single layer (lay some horizontally to fill the gaps).
Cream together the cream cheese, sugar, vanilla and freeze dried strawberries until the mixture is smooth and the sugar is dissolved.
Bloom the gelatin by dissolving it in the water (microwave for 5 seconds if it's lumpy).
Add the gelatin to the mixture, turn the mixer up to medium-low speed and stream in the heavy cream.
Turn the mixer up to medium-high speed for a couple of minutes until the mixture is smooth and fluffy.
Spread evenly on top of the shortbread.
Place 2 Walker's Shortbread Fingers in a food processor with the freeze dried strawberries and pulse just until you have small crumbles.
Spread on top of the filling and refrigerate for at least 6 hours or overnight.
Cut into bars or squares.