We've been hard at work assembling the beautiful, seasonal holiday gift assortments you asked for! With an expanded selection to choose from, Walker's has fantastic gifts for everyone on your holiday gift list. We hope you enjoy this guide of thoughtful gift suggestions that are sure to delight the special people in your life, and make your gift shopping a breeze.
Shortbread for the Boss
Gifts for Coworkers, Clients, and Employees
Walker's Shortbread makes the perfect gifts for your colleagues, clients, and hard-working team members. Whether it's a thoughtful gesture for your boss or an impressive basket for an important client, here are a few selections to brighten their holidays:
Walker's Christmas Spice Shortbread
All-butter Christmas Spiced Shortbread, infused with comforting notes of cinnamon and nutmeg, attractively packaged in a cylinder beautifully adorned with snowflakes and holiday charm. On its own, it's a perfect gift. And you can also personalize it by throwing in a coffee mug along with a gift card to the recipient's favorite coffee shop—and gift it all in a delightful Walker's tote bag!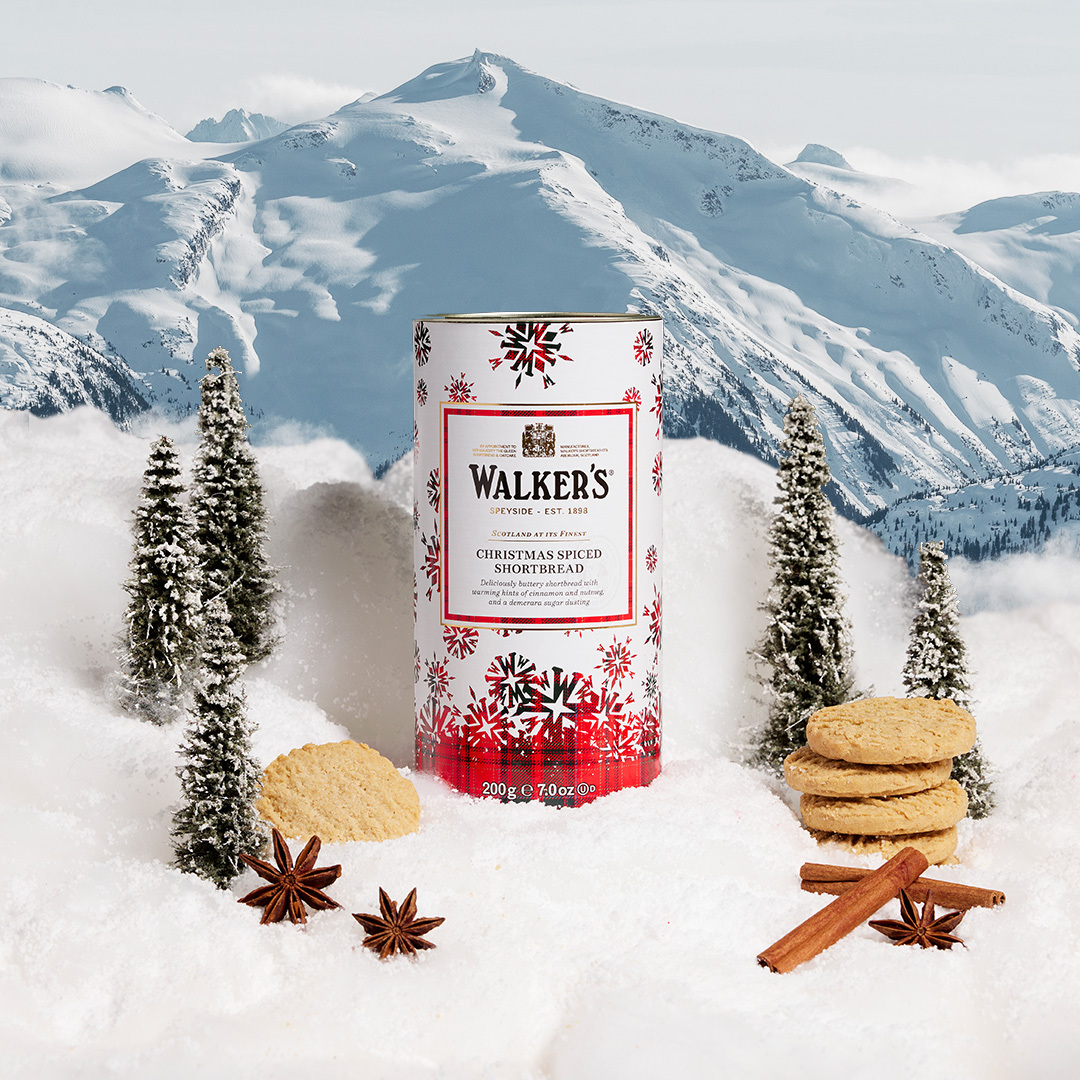 Taste of Scotland Gift Basket
Treat someone's taste buds to a trip to Scotland with an assortment of 7 Scottish favorites. Whether they enjoy this gift basket's Highlander Shortbread, Caramel & Milk Chocolate Chunk Shortbread, or Scottie Dog Shortbread, they're sure to feel transported to the heart of Scotland with each delicious bite.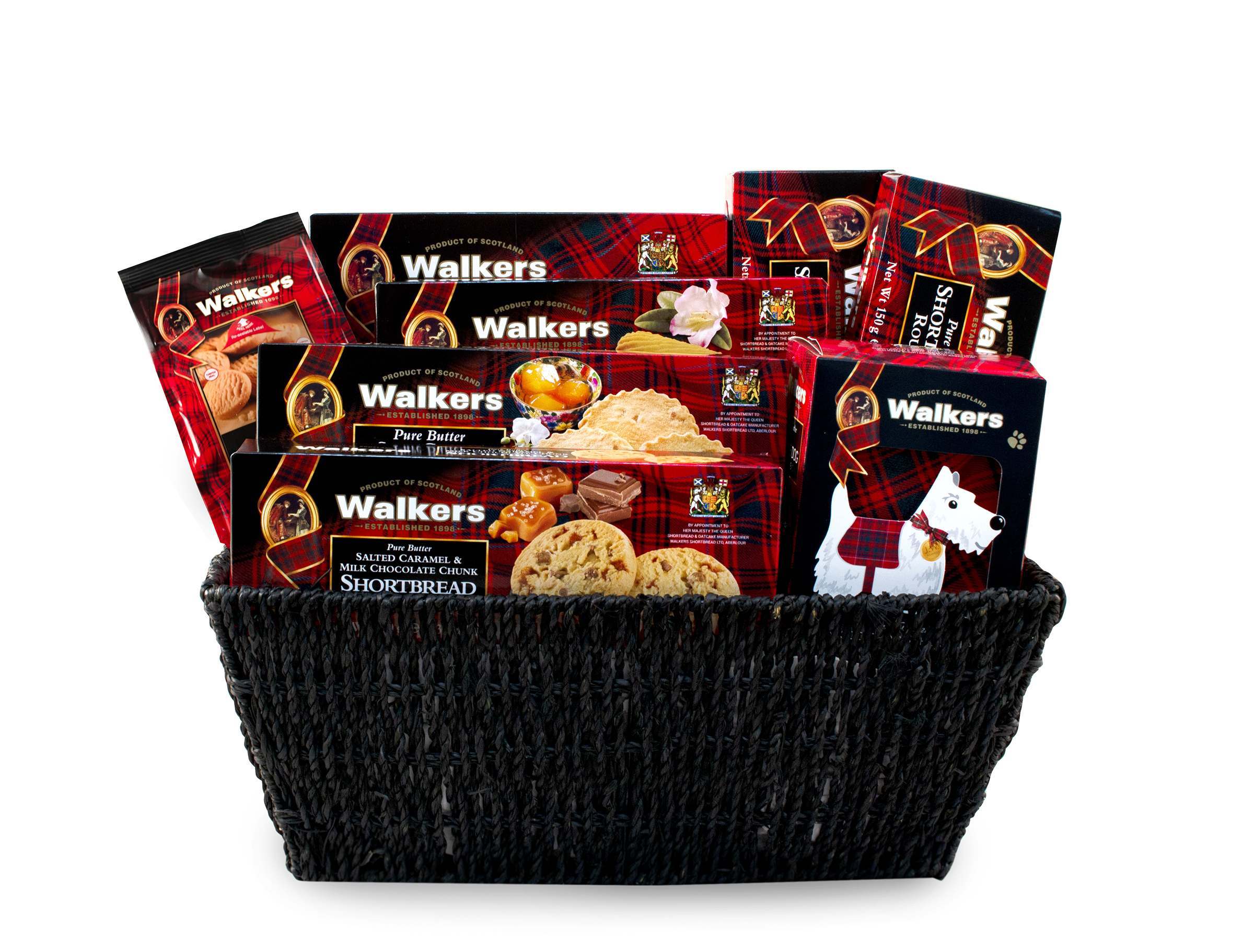 Best Seller Assortment
When it comes to the holidays, you just can't go wrong with enjoying the classics. This collection features six of our most-loved varieties of all-butter shortbread that are all sure to bring smiles to many.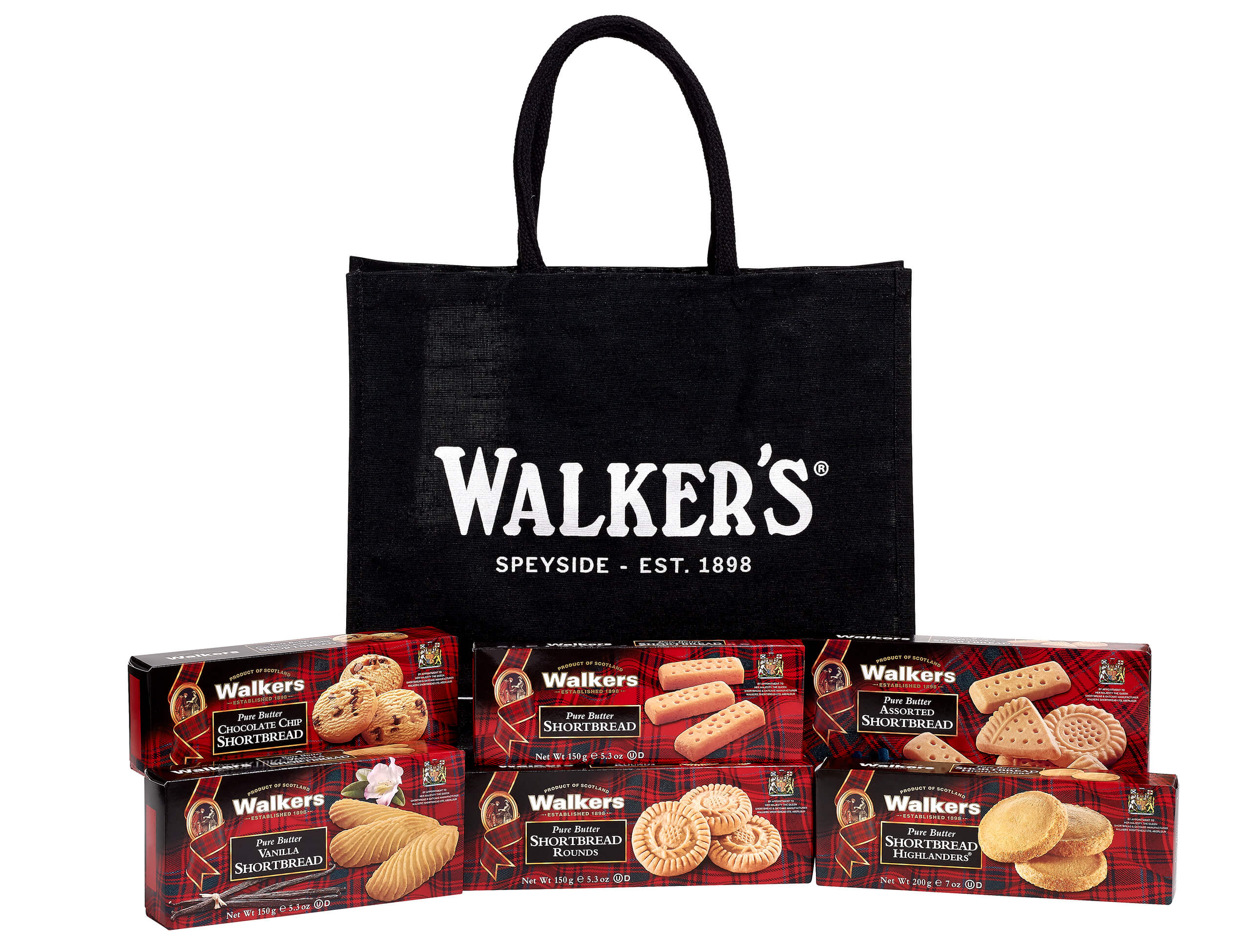 Treats for Those Who Care
Gifts for Teachers, Grandparents, and Caregivers
This holiday season, take the opportunity to express your appreciation for the unsung heroes who guide, nurture and enrich our lives with their care. Below are two special selections to acknowledge and celebrate their contributions with the sweetness of Walker's:
This holiday season, make tea time remarkable for the tea lover in your life with our Holiday Tea Party Gift Set. They'll absolutely love discovering three exquisite Twining's holiday tea varieties: Christmas Tea™, Gingerbread Joy™, and Peppermint Cheer™. And better yet, they'll get to pair these delightful tea varieties with a delicious array of festive treats, including Walker's Shortbread Festive Shapes, Walker's Gingerbread Men, and more.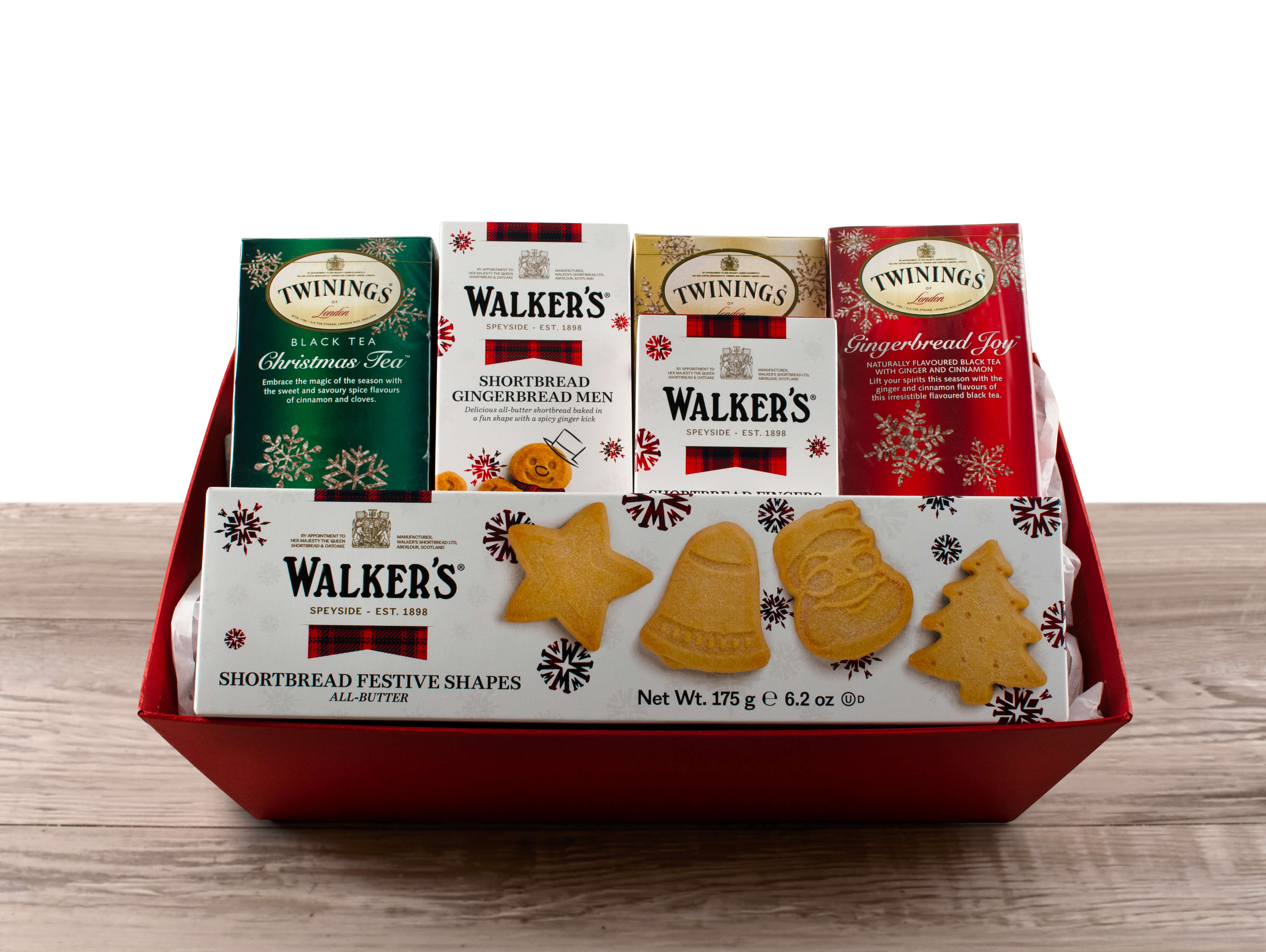 Show your appreciation for someone with an abundance of joy. With an array of delicious festive treats, such as our Shortbread Festive Shapes, Mini Shortbread Trees, Mince Pies with shortbread crust, and more, this gift assortment is sure to fill anyone's holiday season with a lot of deliciousness.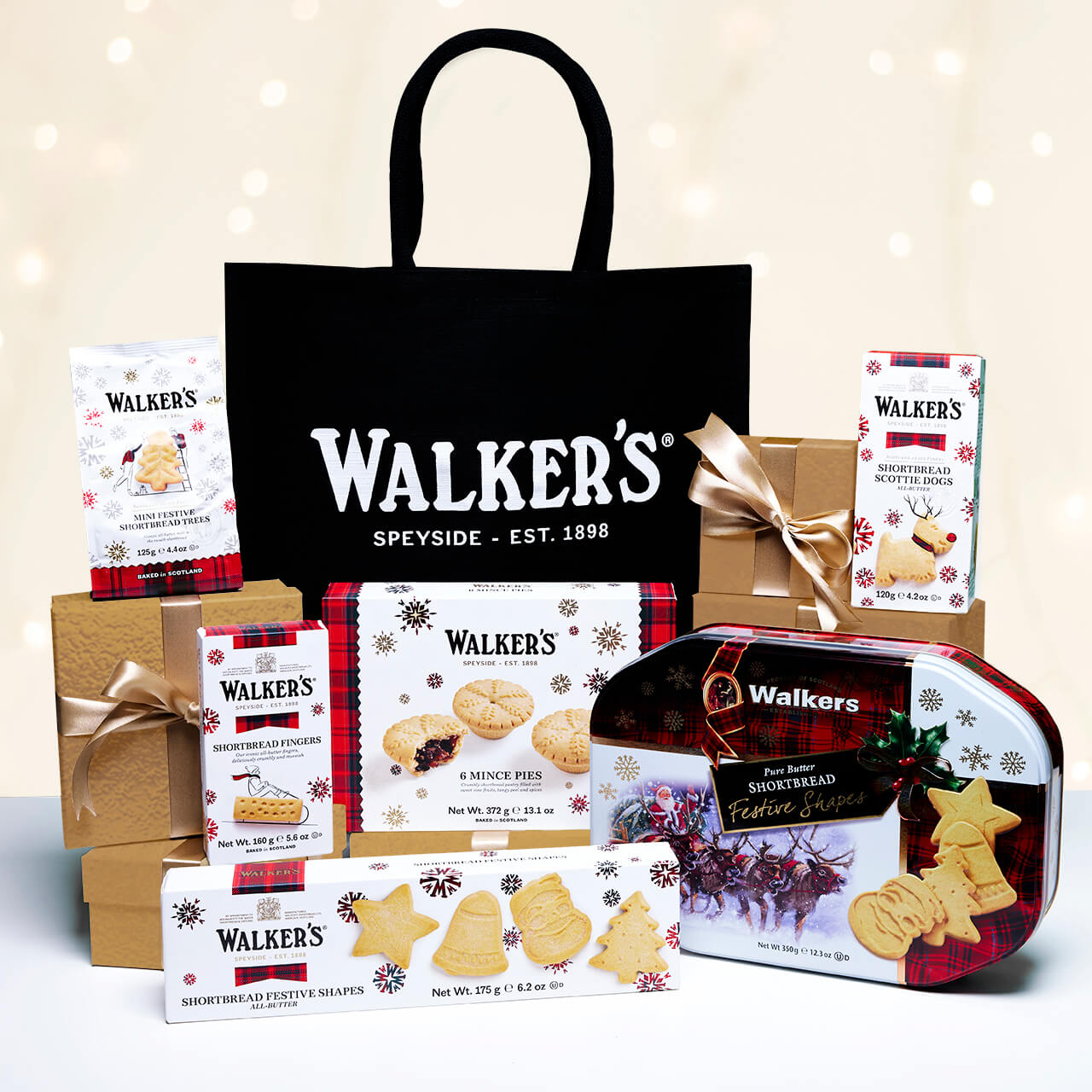 Gifts for Those Who Keep Us Going
Gifts for Postal Workers, Hair Stylists and Service Professionals
In our daily lives, we all have individuals who quietly and tirelessly contribute to our well-being and the smooth running of our world. The treats below are a delightful way to express gratitude and show appreciation with the heartwarming touch of Walker's Shortbread:
Holiday Festive Gift Box
If you want to express your gratitude to someone, our Holiday Festive Gift Box is just the gift to give them. Packing an abundance of Walker's favorites, such as our Festive Scottie Dogs, Festive Shortbread Fingers, Festive Mini Shortbread Trees, and other delicious treats, this gift box is packed full of delight and will make anyone feel appreciated.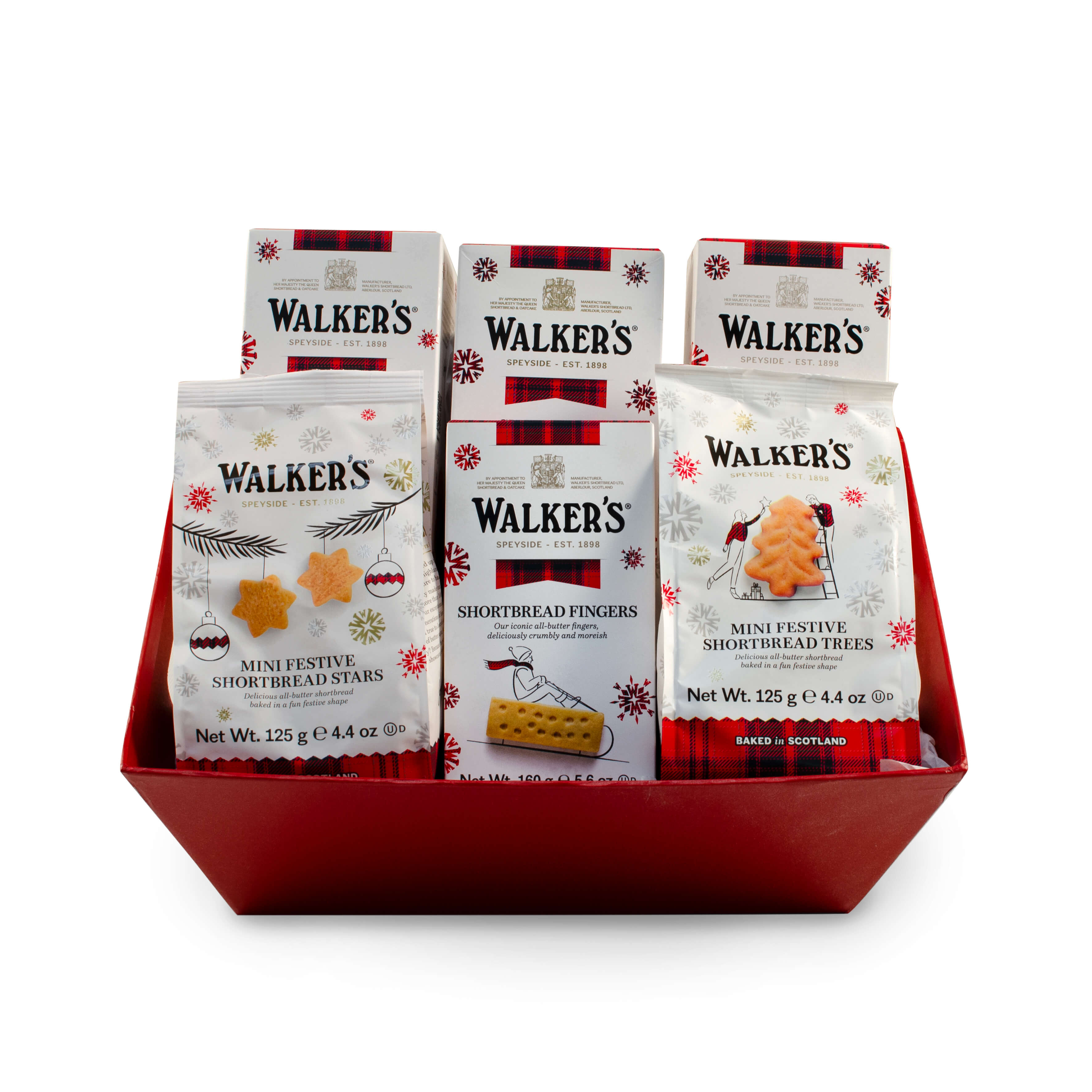 Walker's Festive Shapes Shortbread
Spread holiday joy with Walker's Festive Shapes Shortbread. Featuring our delicious all-butter shortbread in the shapes of adorable Christmas icons, which are perfect holiday cookie decorating, it's a gift that is sure to make spirits bright.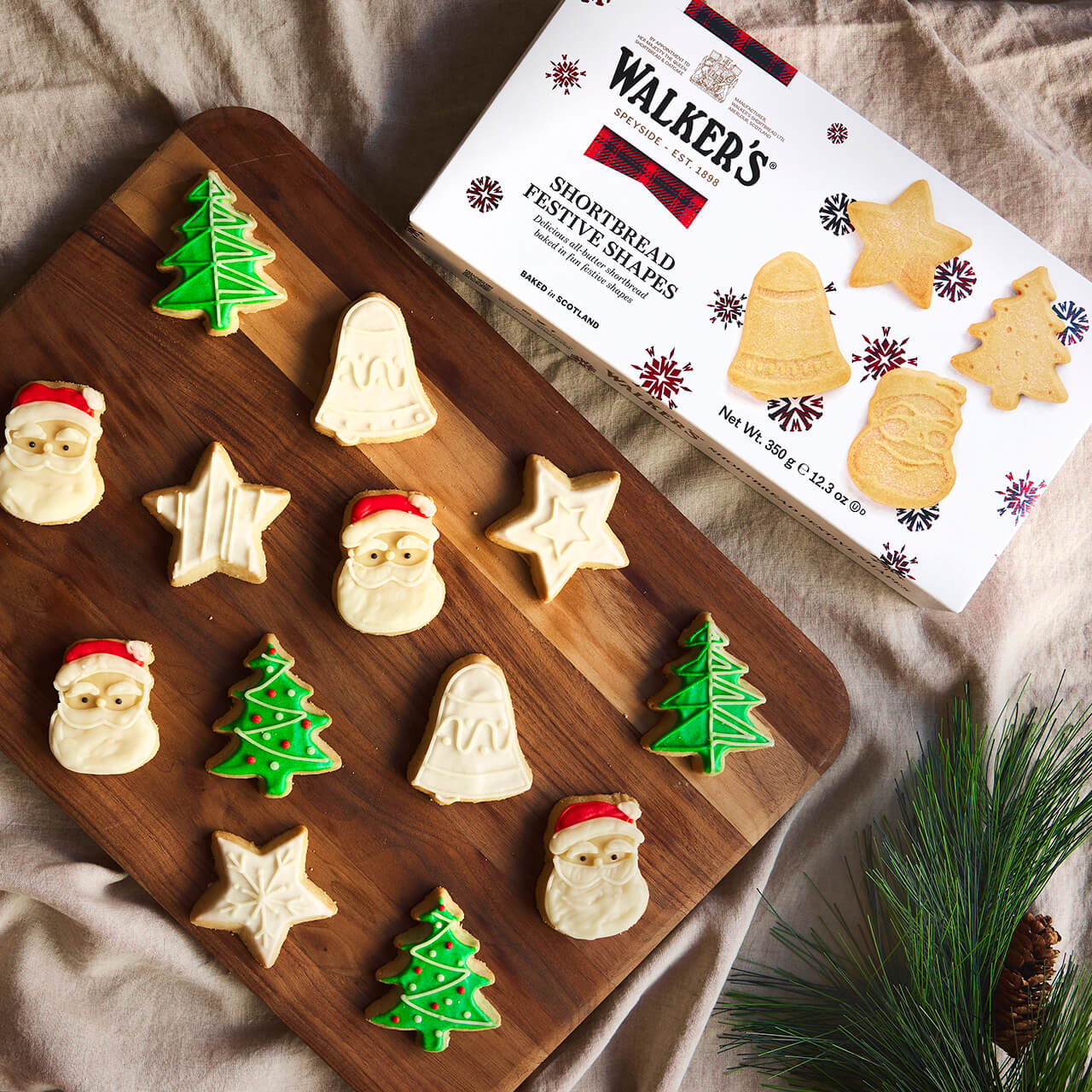 Cranberry & Clementine Shortbread
Give the gift of premium indulgence and satisfy someone's seasonal cravings with our delectable Cranberry & Clementine Shortbread. Featuring our all-butter shortbread with cranberry pieces and a zesty clementine flavor—inside of a beautiful festive cylinder adorned with festive snowflakes, this gift is sure to delight this holiday season.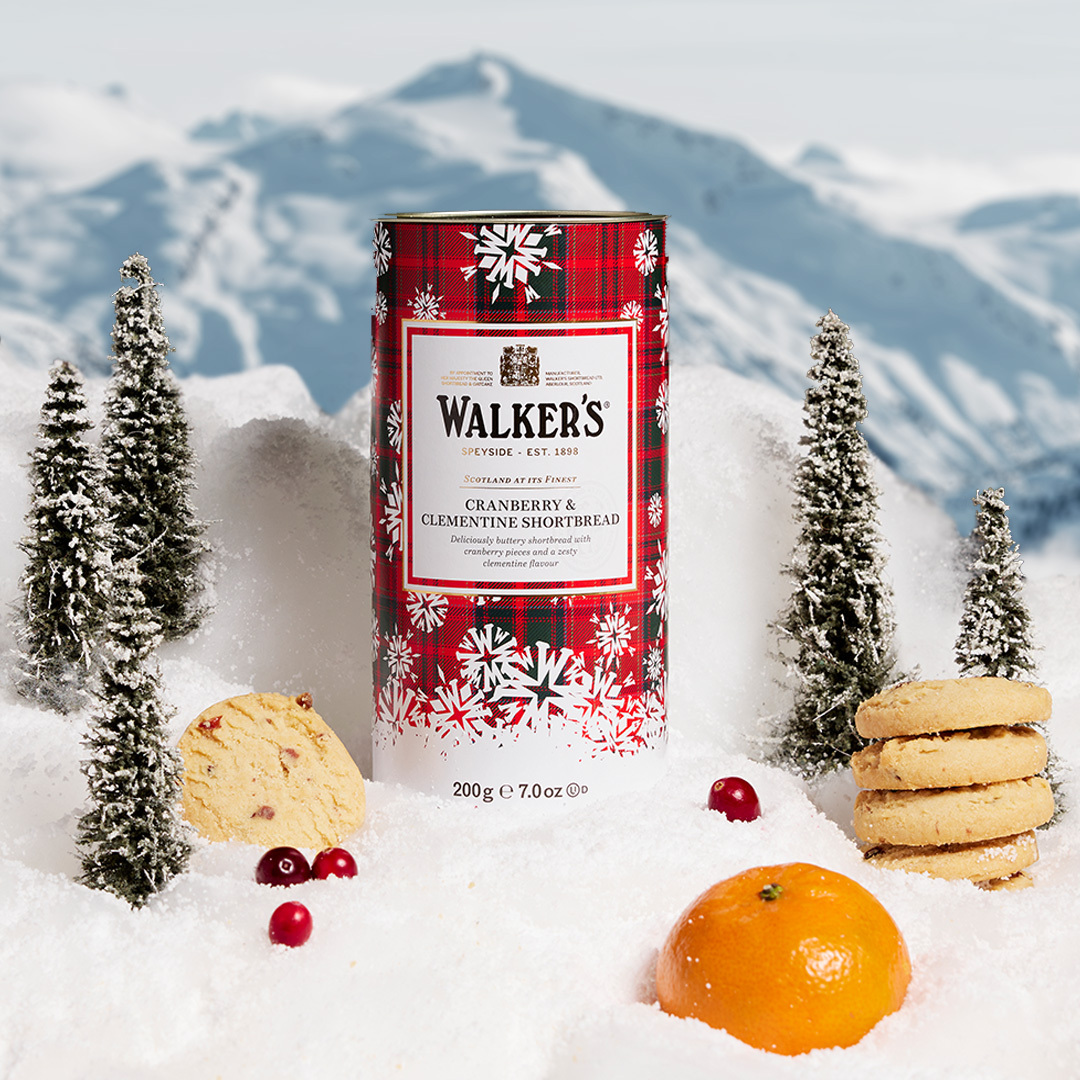 Sweet Surprises for Your Stockings
Who doesn't love the anticipation of discovering what's tucked inside a stocking? This year, fill your loved one's stocking with love, warmth and the taste of tradition with sweet surprises from Walker's, like these:
Mini Festive Shortbread Trees and Stars
Our delicious all-butter shortbread in small, festive shapes. Walker's all-butter Mini Festive Shortbread Trees and Stars offer holiday delight in delicious little bites, and their smaller packaging makes them a perfect fit for stockings.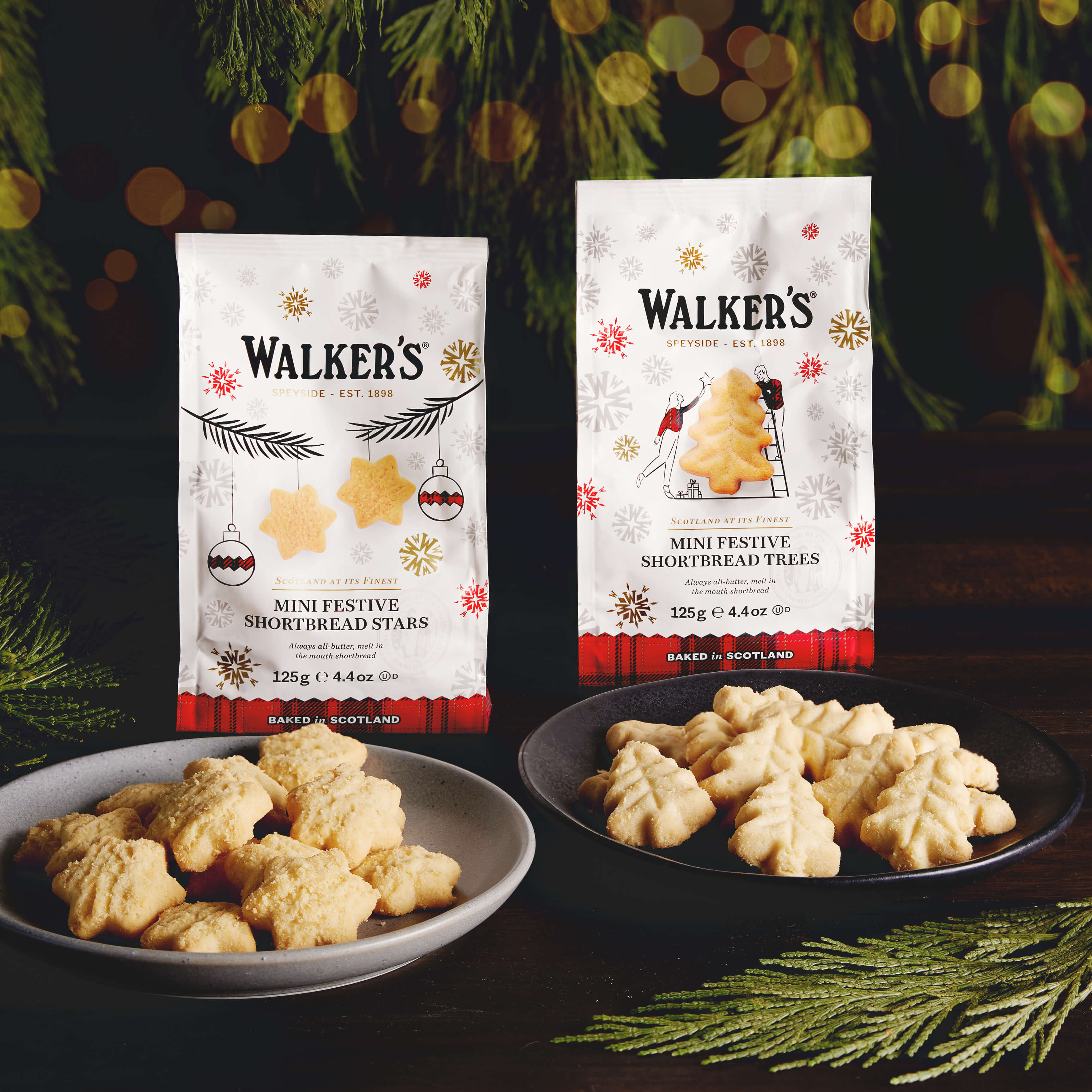 Festive Shapes
A delightful assortment of all-butter shortbread in the shapes of holiday icons, such as bells, stars, trees, and Santa Claus. It's impossible to not feel the magic of the holiday season when you enjoy a bag of our Shortbread Festive Shapes.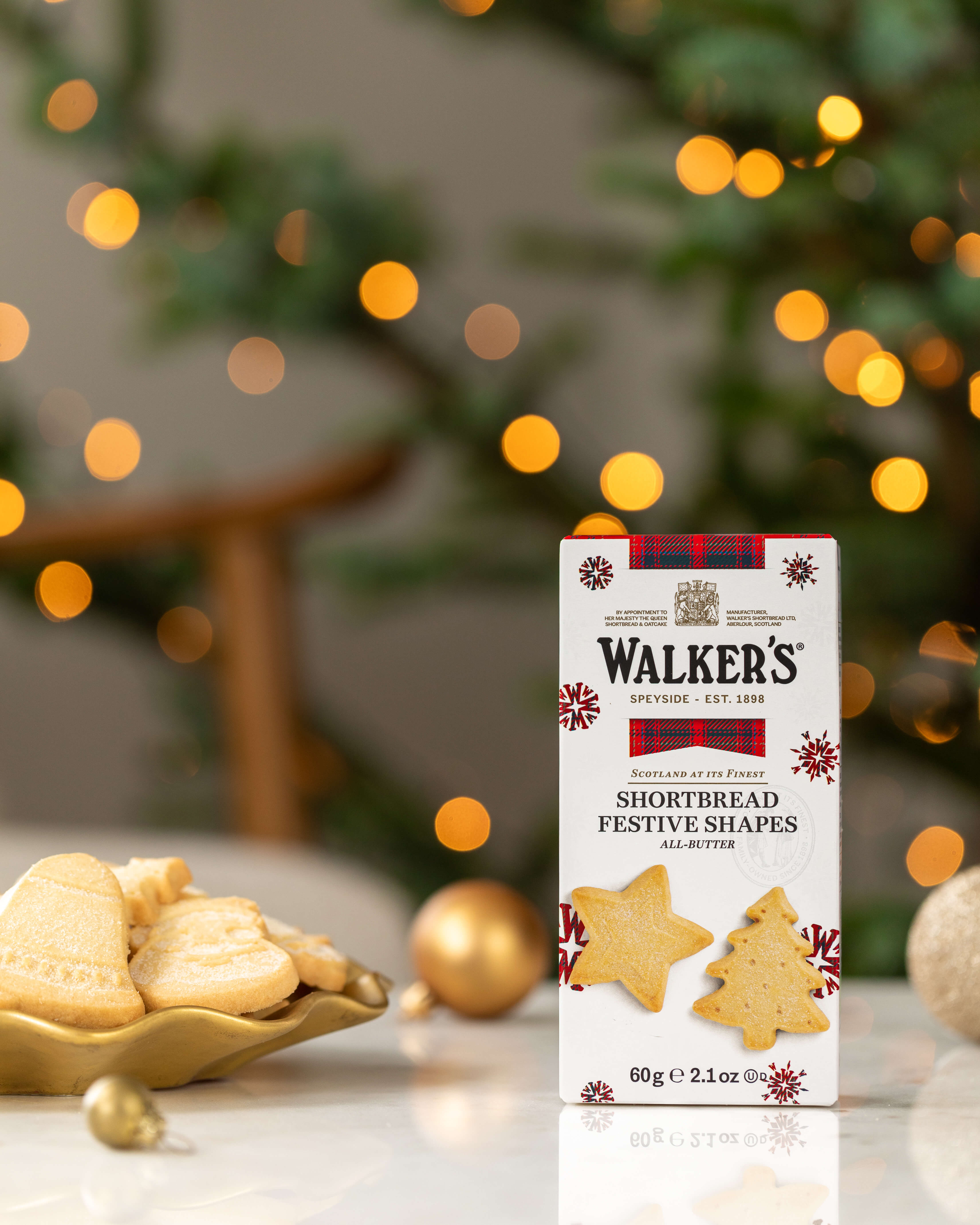 Festive Scottie Dogs
Incredibly cute, irresistibly delicious. Now in new, adorable festive packaging for 2023, Walker's all-butter Shortbread Scottie Dogs is a fantastic little gift that will undoubtedly add some extra joy to someone's holiday season.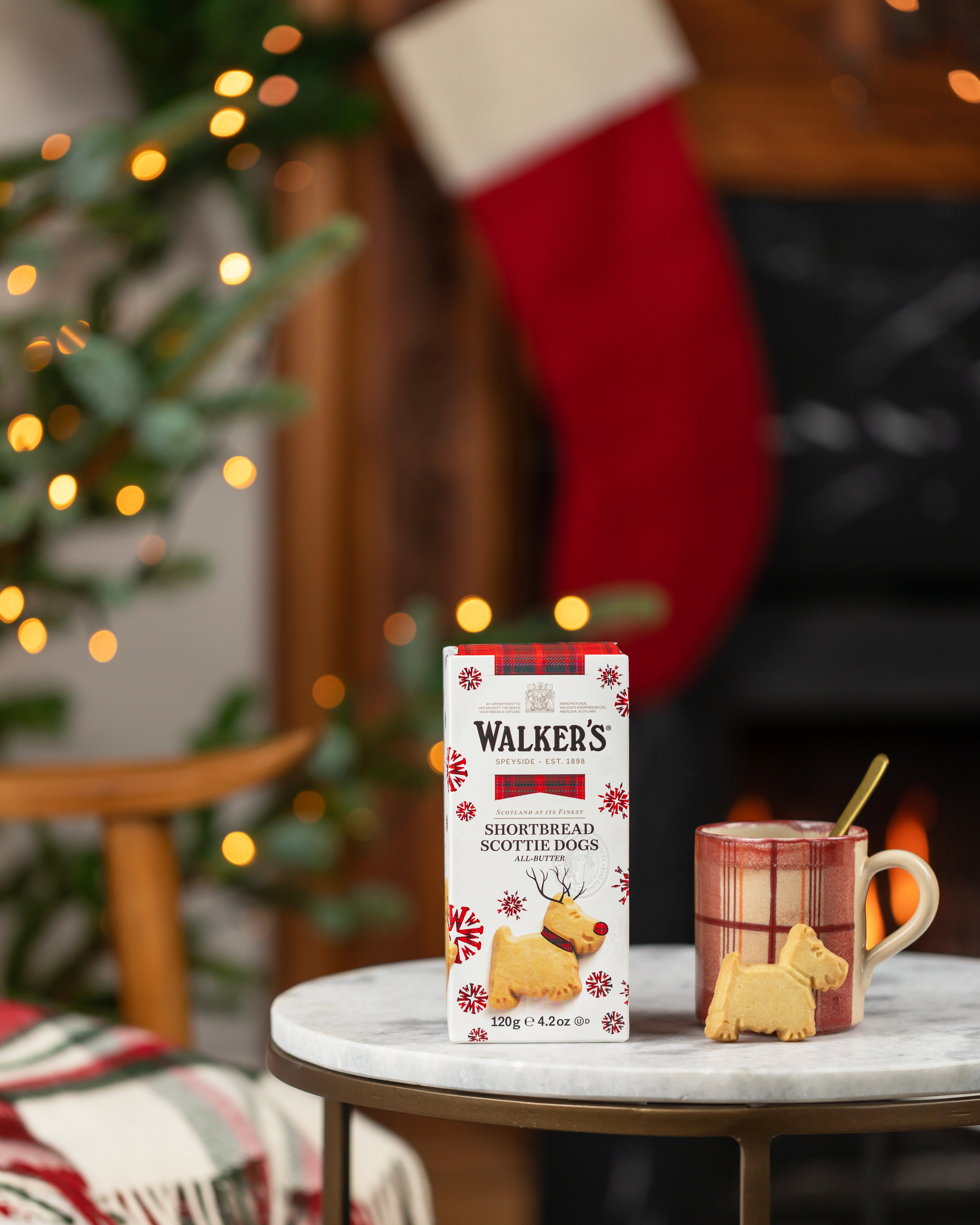 Smaller Gifts, Big Surprises
Gifts for secret Santa, white elephant parties, and teachers
When it comes to holiday gift shopping, we understand the importance of getting your money's worth, especially when it comes to the smaller gifts you give to others. We've handpicked three delightful options below $20 that are sure to bring smiles:
Reindeer Tin
Leave it to a reindeer to spread some holiday cheer. This reindeer tin comes with our delicious all-butter shortbread in the shapes of holiday icons, and its festive design featuring an adorable reindeer is sure to warm the hearts of those you care about.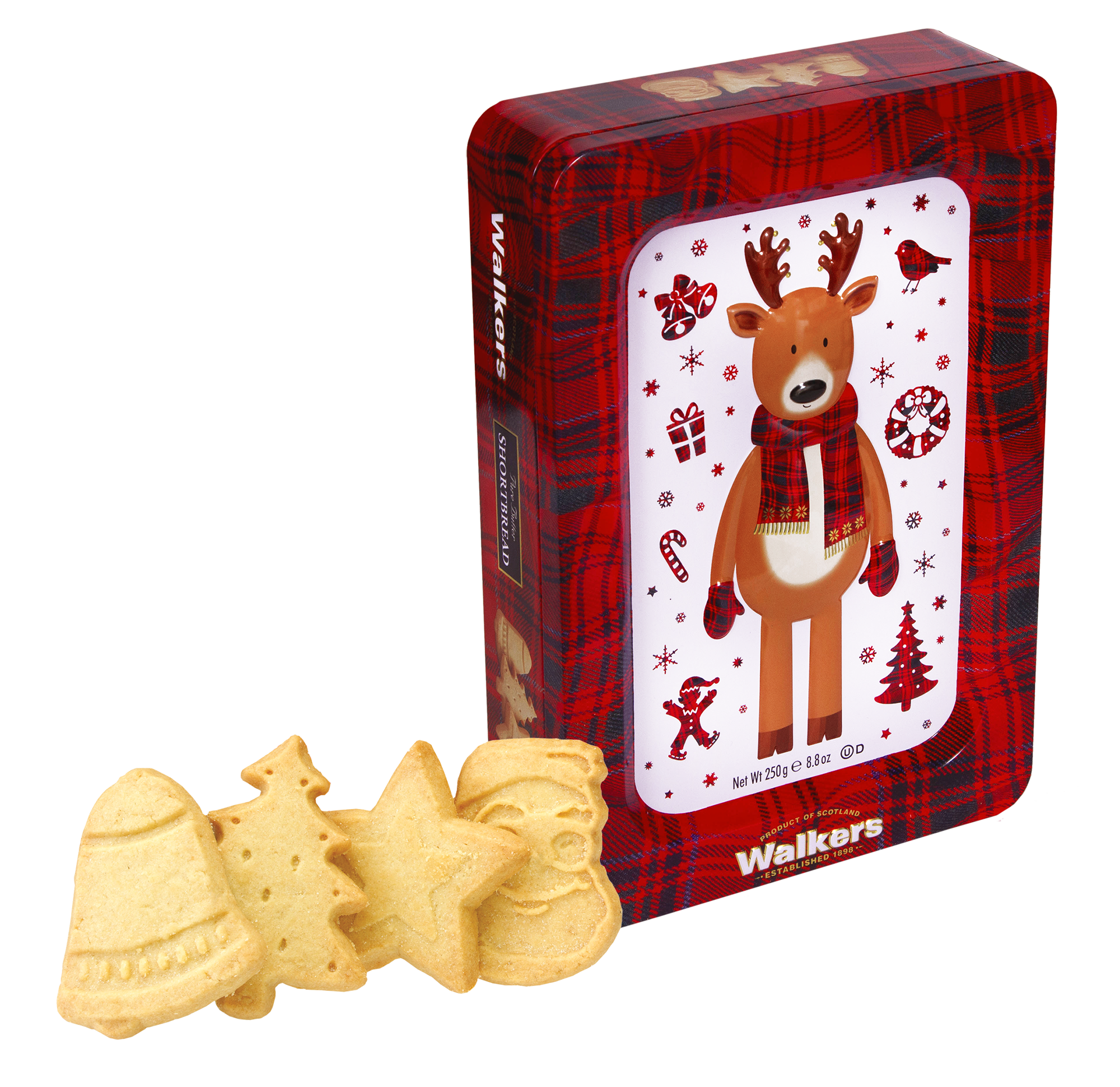 Festive Shapes Tin
A gift with an infectious amount of holiday cheer. Packing our beloved all-butter shortbread in the shapes of adorable festive icons inside of a tin with lovely seasonal artwork, this tin is a fantastic gift that will make everyone want you to be their secret Santa next year.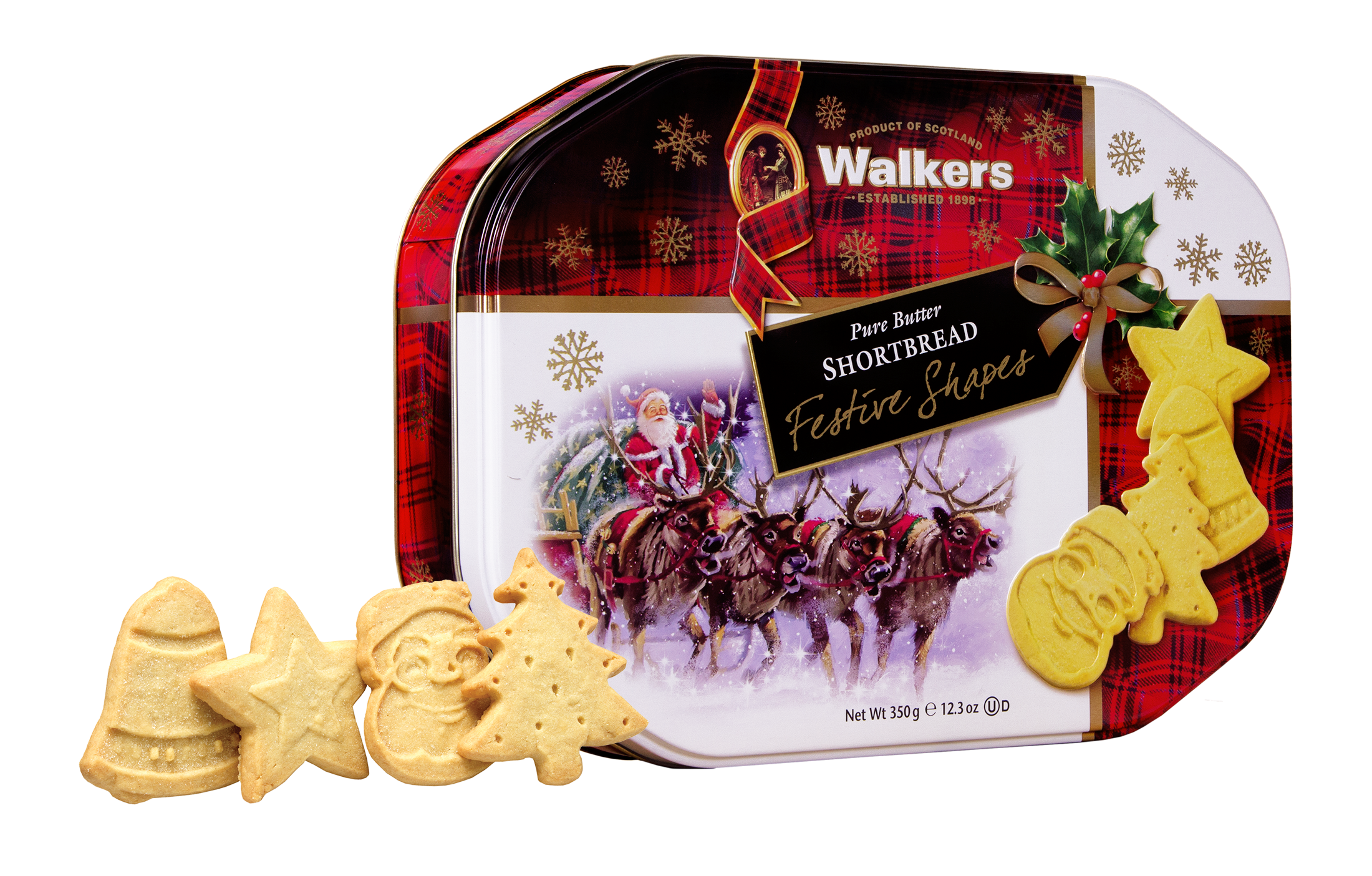 Mini Mince Pies
Send this classic festive treat to sweeten their holiday season. With a crumbly all-butter shortbread crust and a blend of sweet vine fruits, tangy peel, and rich spices, Walker's Mini Mince Pies offer holiday delight in delicious little bites. An unforgettable holiday gift to give.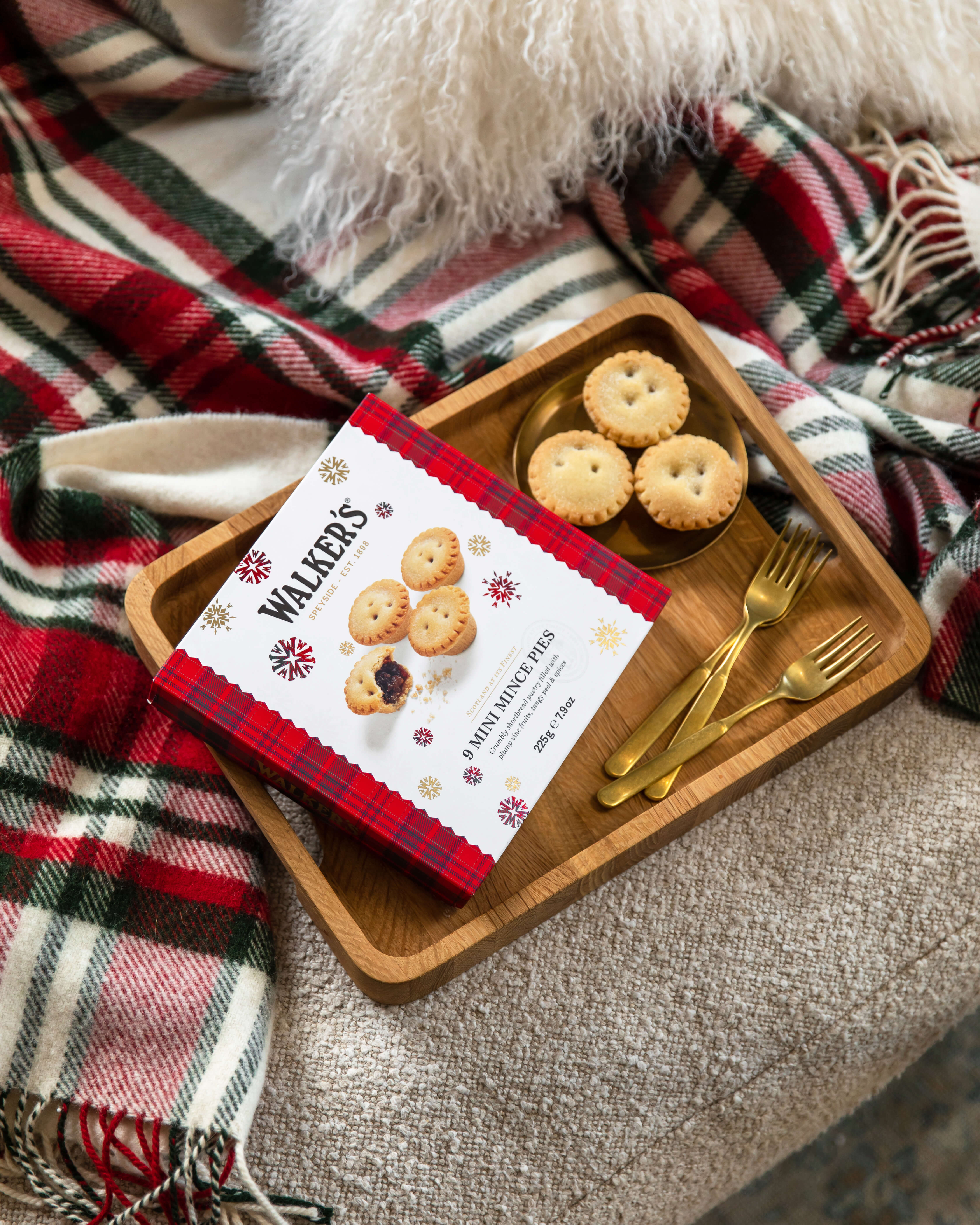 Walker's wishes you the happiest of holidays and we hope you enjoy all of the magic of the season. From our family to yours.