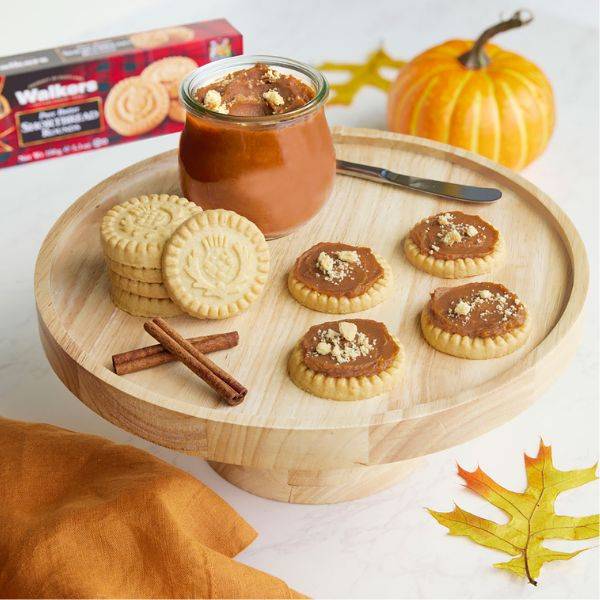 Time: 1 hour
Difficulty: Easy
Pumpkin Spice Butter with Shortbread Garnish

Calling all Pumpkin Spice lovers! Prepare yourself for the perfect pairing - a delicious Pumpkin Spice Butter recipe that goes deliciously with Walker's all-butter Shortbread Rounds.
One 29-ounce can pure pumpkin
1 cup unsweetened apple juice or cider
½ teaspoon each ground cloves, nutmeg
1 box of Walker's Shortbread Rounds
Set Walker's Shortbread aside.
Combine all remaining ingredients in a large pot. Bring to a boil, stirring occasionally. Reduce heat to low and loosely cover (you want to allow some steam to escape).
Cook on low, stirring frequently so that the bottom doesn't burn, for 35–45 minutes, or until mixture is thickened.
Remove from heat, stir in 1-2 crumbled Walker's Shortbread Rounds for added crunch and cool completely.
Spread on top of the remaining Walker's Rounds, add additional crumbled shortbread on top for garnish, and serve.
Store pumpkin butter in an airtight container in the fridge for up to one month; freeze for longer storage.