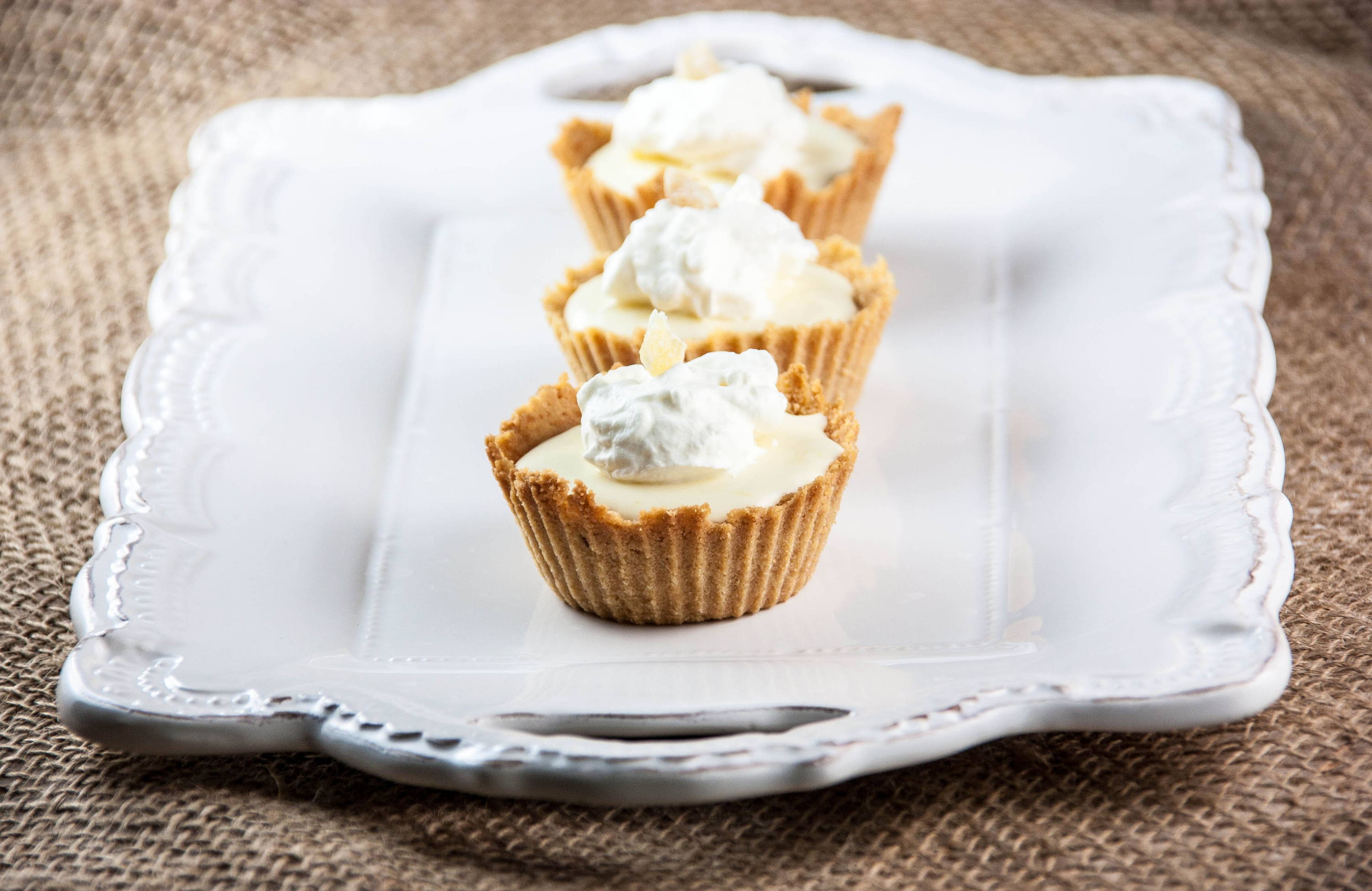 Perfectly portioned treat with a little bite of ginger and a bright, creamy lemon filling. In partnership with Tasty Eats at Home.
2 1/3 cups finely ground Walkers Shortbread Gluten Free Ginger & Lemon Shortbread cookies
1 tablespoon unflavored gelatin
2 teaspoons grated lemon peel
1/8 teaspoon fine sea salt
1¼ cups chilled heavy cream
¼ cup chilled heavy cream
2 tablespoons powdered sugar
Small pieces of candied ginger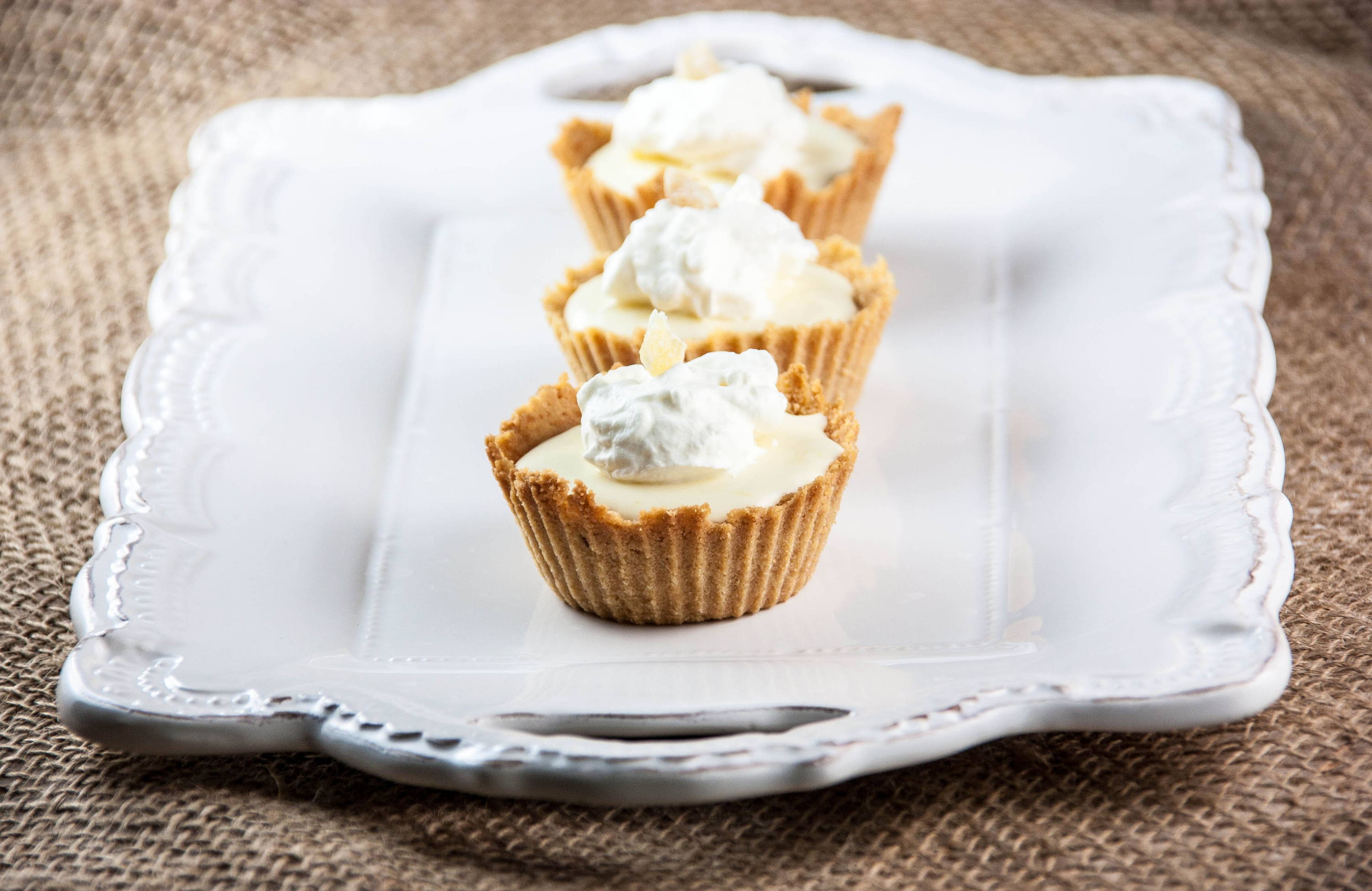 Preheat the oven to 350 degrees. Line 2 muffin tins with 16-18 cupcake liners.
Mix together the cookie crumbs and melted butter together in a medium bowl until well mixed. Press some of the crust mixture into each cupcake liner until the crust comes about halfway up all of the sides. You ought to be able to get 16-18 tartlets out of the crust recipe. Bake for 6 minutes or until the crust begins to brown and firms up. Allow to cool in the muffin tins completely.
Meanwhile, make the filling. Place the ice cubes in a large mixing bowl and pour enough cold water to come halfway up the sides. Set aside.
Pour ¼ cup water in a small bowl and sprinkle the gelatin over. Allow to soften while you make the rest of the filling.
Whisk the sugar, egg yolks, lemon juice, lemon peel and salt in a medium saucepan over medium heat constantly until the filling thickens and reaches 160 degrees F. Whisk in the gelatin mixture until it dissolves and everything is smooth. Remove from heat, and place the saucepan directly into the bowl with ice water. Whisk the mixture every minute or so until it is cool, about 10 minutes.
Add the heavy cream and powdered sugar to the bowl of a stand mixer fitted with a whisk attachment. Beat on high until peaks form. Fold the whipped cream into the cooled lemon mixture in four additions, incorporating completely each time before adding the next. Fill the cooled crusts with the lemon filling, and refrigerate for 4 hours or until the filling is set.
When ready to serve, whip the remaining cream and powdered sugar in the stand mixer. Remove each tartlet from the cupcake liner, and top each tartlet with a dollop of whipped cream and a piece of candied ginger.