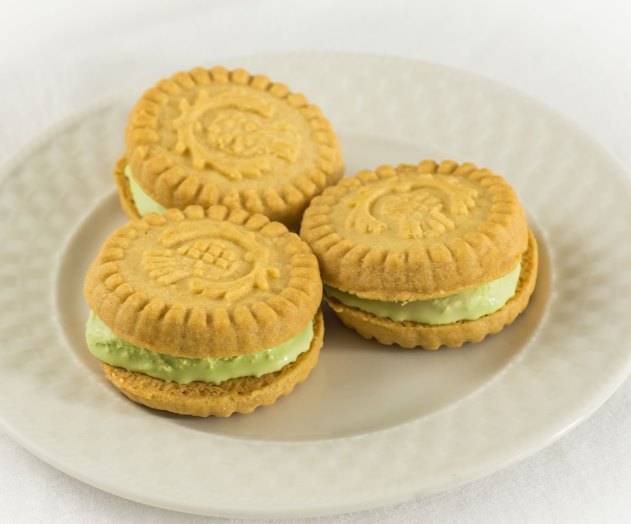 Green Tea Ice Cream Sandwiches

Ice cream's natural bitterness from matcha green tea is a perfect complement to the cookies' sweetness. In partnership with The Daily Tea.
1 pint green tea ice cream
2 boxes Walker's Shortbread Rounds
Open both boxes of shortbread rounds so they are quickly available.
Place 8 of the shortbread rounds on a serving dish, decorative side placed down.
Using a regular spoon, scoop a small amount of ice cream onto each of the cookies on the service dish. Cover each with a second cookie.
Serve immediately or freeze.