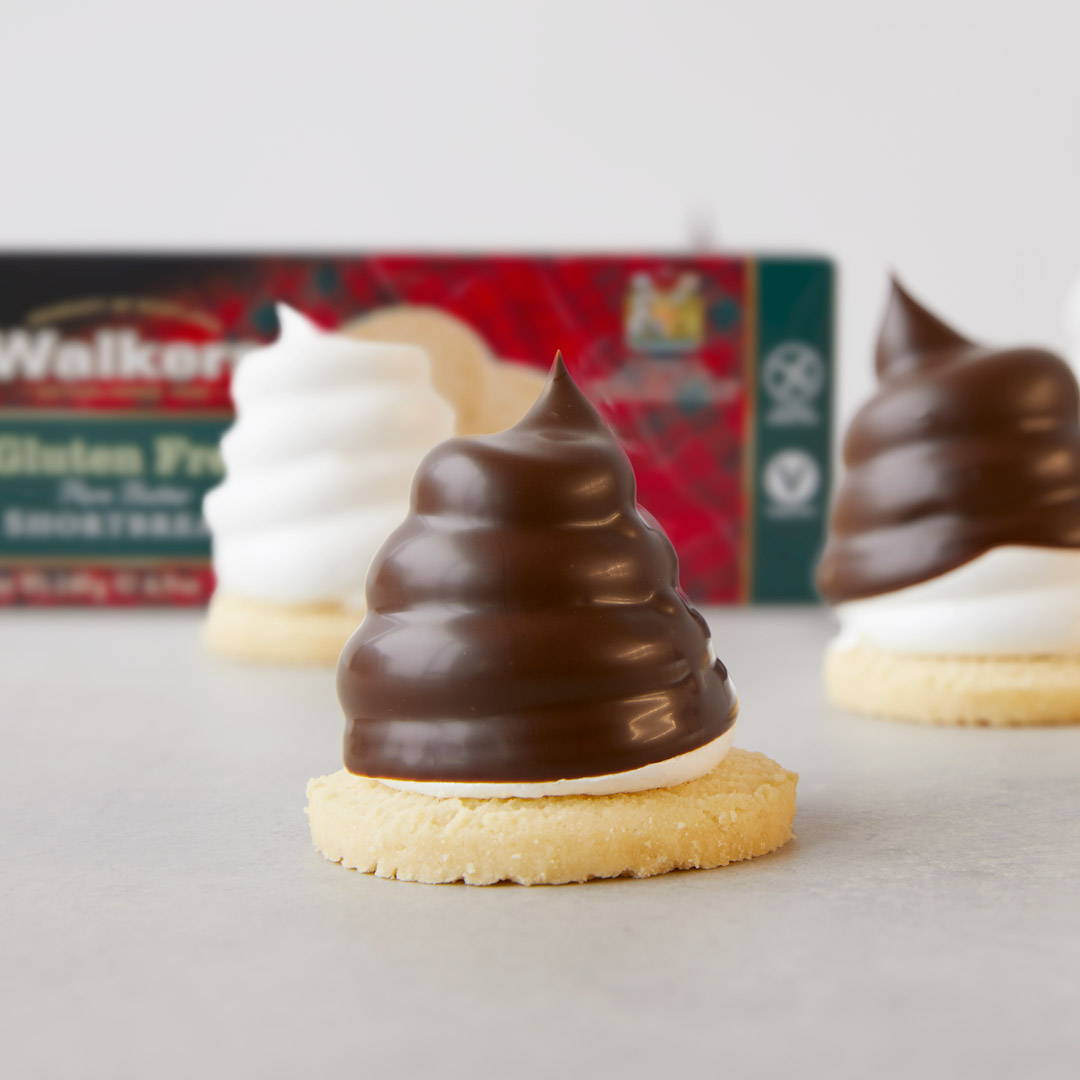 Chocolatey, marshmallow Gluten-Free goodness! These easy whips are sure to be a crowd pleaser and can be made with your favorite Walker's Gluten-Free Rounds Shortbread.
Walker's Gluten Free Shortbread Rounds
Homemade Marshmallow Cream (Recipe Below)
1 bag of preferred chocolate
Homemade marshmallow cream
1 cup (200g) granulated sugar
1/2 teaspoon cream of tartar
1 teaspoon pure vanilla extract
Homemade Marshmallow Cream Instructions
Place egg whites, sugar, and cream of tartar in a heatproof bowl. Set bowl over a saucepan filled with two inches of simmering water. Do not let it touch the water. (You can use a double boiler if you have one.)
Whisk constantly until sugar is dissolved and mixture has thinned out, about 4 minutes.
Remove from heat. Add the vanilla extract, then using a handheld or stand mixer fitted with a whisk attachment, beat on high speed until stiff glossy peaks form, about 5 minutes
Place Walker's Gluten Free Shortbread Rounds on parchment paper about 1 inch apart on a cookie sheet.
Next, spoon the marshmallow cream into the piping bag fitted with a medium pastry tip.
Take the marshmallow cream and swirl a small mound on top of the Rounds.
Place the cookie sheet into the refrigerator while you prepare your chocolate.
Melt your chocolate in the microwave with a small amount of your choice of butter or light oil.
Once your chocolate is thoroughly melted take your marshmallow-topped Rounds out of the refrigerator and dip into the chocolate.
Place back onto the cookie sheet and once all are coated put them back in the refrigerator until ready to serve.